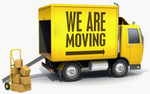 Well we are moving... thats right moving from 1100 sqm to 250.  I never used all the space in the old warehouse but I use to sublet it to help pay the rent but one thing is for sure.  After all that space its hard to condense and minimise while still taking everything you need is tough.
We have had racks customised, we are looking at a new forklift to lift extra height, and all in all getting everything all newly orgainised and its been this new organised that has inspired me to do a little at home.  Get smarter again because Im always looking for new ways to make better use of my space
So stay posted for some photos of the changes
If your moving one advise a customer of ours gave was one box at a time.  Have a home for it or dont take it.  
If you have any handy tips please feel free to share them 
Happy 2018